SAFETY SURFACING, ACCESS RAMPS, BORDERS & WEAR MATS
Proper Playground Surfacing 
Whether you are planning a playground for a park, neighborhood, church, school, or any other entity, safety surfacing should always be part of the design. Proper surfacing ensures the safety of children who use the playground, and also provides a finished look to the play area.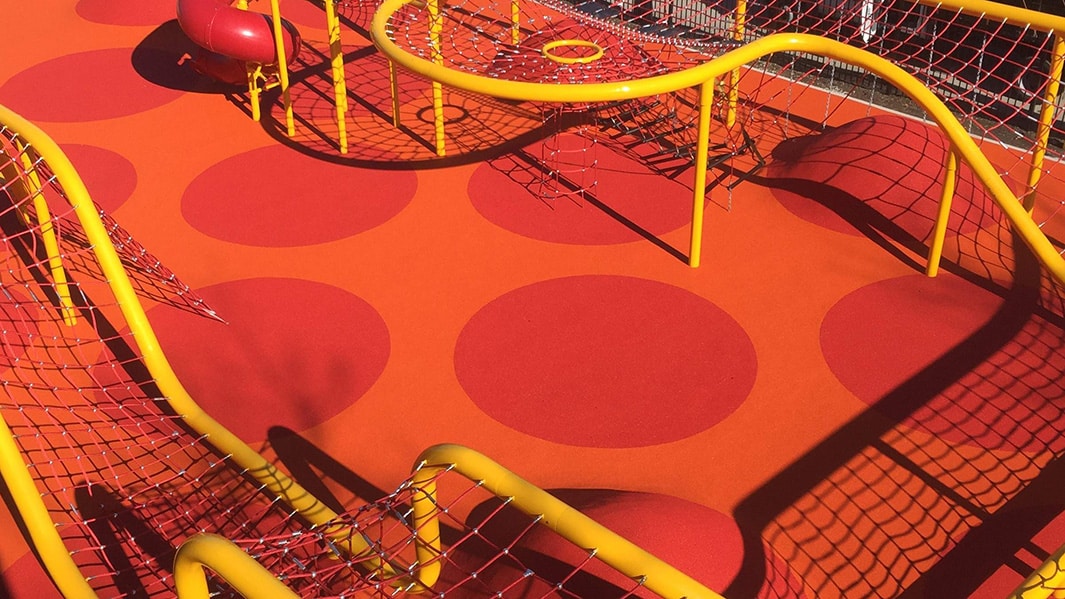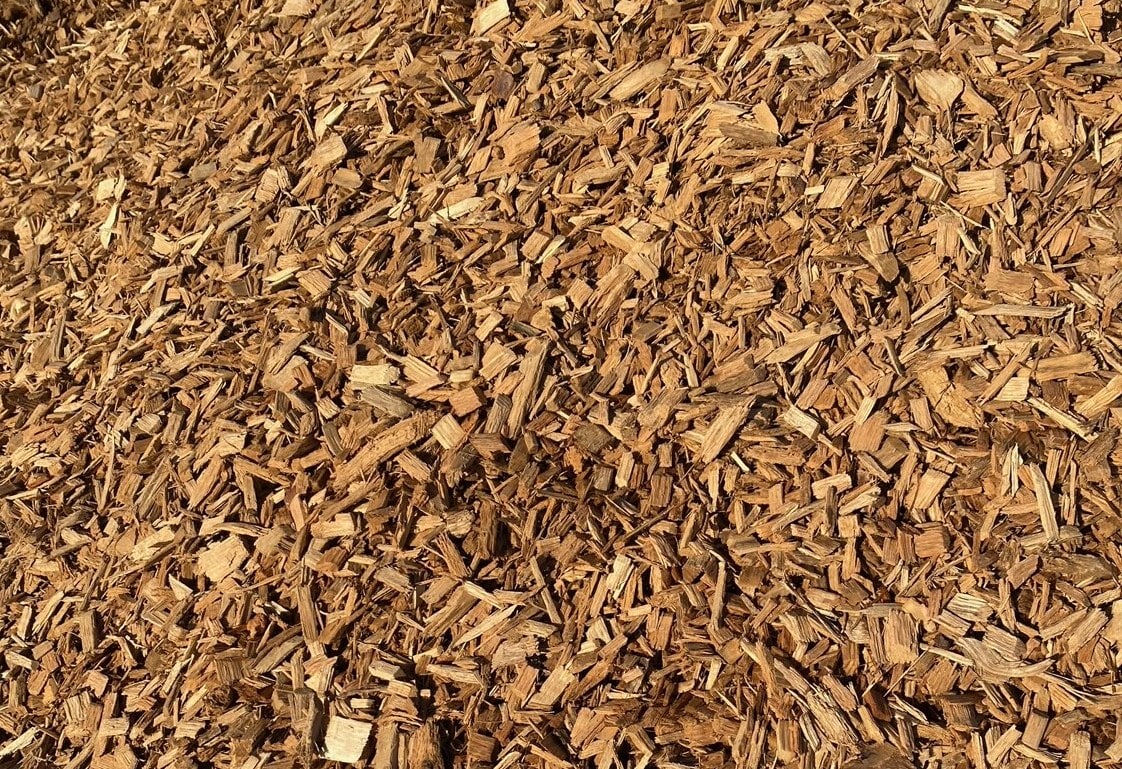 EWF (Engineered Wood Fiber) Mulch
The most commonly used playground surfacing is EWF Mulch. This mulch meets and exceeds ASTM standards set by the Consumer Product Safety Commission (ASTM F1292) and exceeds the requirements of the American Disabilities Act (ADA) for wheelchair accessibility testing (ASTM F1951).
Surface Materials
There are also many other types of surfacing materials that can be used, such as rubber mulch, poured-in-place rubber, synthetic turf, rubber tiles, and bonded rubber mulch. Each different type of surfacing has its pros and cons. While budget is often a deciding factor when it comes to choosing surfacing, initial cost savings could run you more in the long run due to the topping off maintenance required to ensure continued ASTM compliance.
Playground equipment should never be installed over concrete, asphalt, compacted ground, or grass, since these surfaces provide very little or no absorption upon impact.
Only products tested to ASTM F1292 standards are appropriate playground surfacing materials. Safety surfacing cost can range from 20-50% of the total project cost, so it should always be considered in the planning phase. Many factors are considered when a sales consultant talks to you about surfacing and its cost, such as the type of surfacing, ADA accessibility requirements, critical fall height, type of subfloor, and the total area that needs surfacing. We can help you make the right choice for your playground and budget.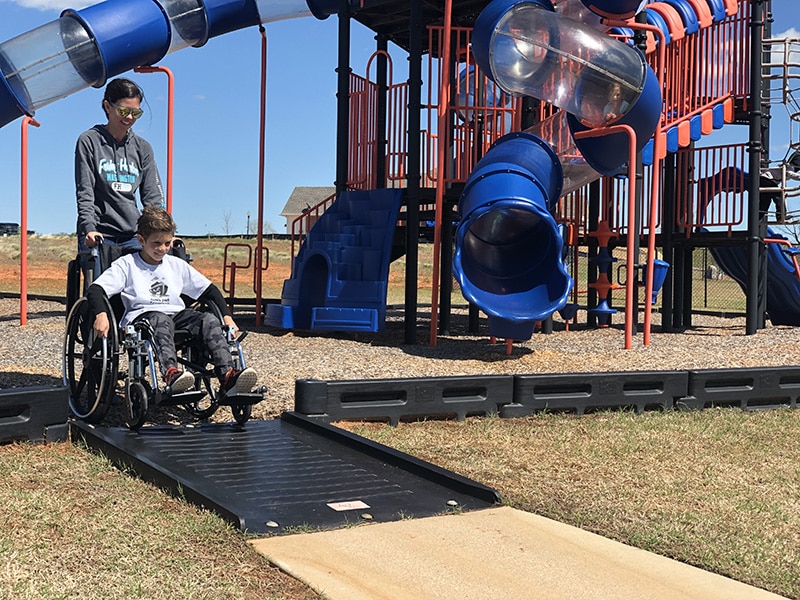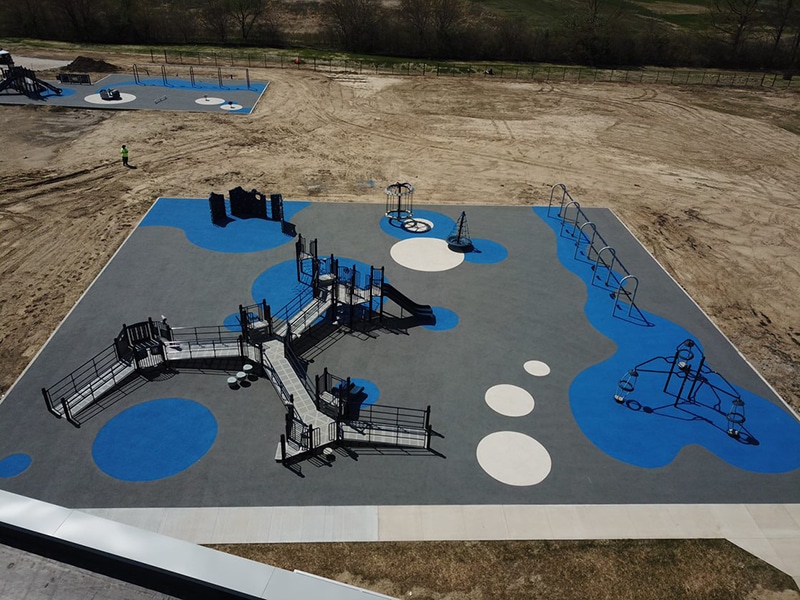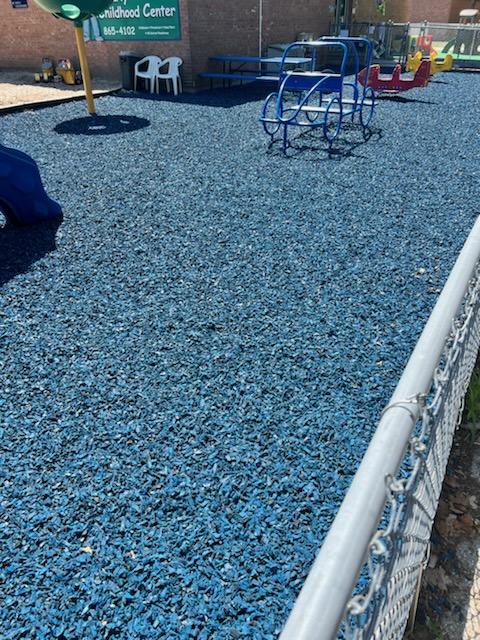 Poured-in-place safety surfacing is the best type of surface for public and private schools, parks, and daycare centers. It cleans easily, is extremely durable, is ADA friendly and appealing to the eye, with little maintenance needed. Our poured-in-place rubber safety surface can be customized to the colors, designs, and shapes that best fit your playground.
Artificial grass, or synthetic turf surfacing, has the look of real grass but does not require any mowing. It provides a natural look and feel. It also doesn't move around like mulch and is more cost-effective than poured-in-place surfacing.
Rubber mulch helps cushion falls and minimizes dangerous playground impacts. There is no need for annual topping off since it doesn't break down as an EWF would, but you will occasionally need to top it off. It is heavier, so it also stays in place better and requires less to help control weed growth. You will need only about 6" of rubber mulch compared to about 9" of EWF.
EWF mulch is the most popular safety surfacing choice because it is budget-friendly and has a very natural look. We use only superior quality wood-fiber material that meets ASTM F1292-99, HIC and G-MA requirements. It is non-toxic and has no contaminants or heavy metals.
Safety borders keep loose-fill surfacing in and maintain your surfacing despite intensive weather and traffic. Borders (or Timbers) are available in black plastic, rubber, or wood. Access ramps are crucial for ADA compliance because they allow strollers and wheelchairs easy access to the play area.
Wear mats help keep loose-fill surfacing in place in high traffic areas such as under swings, ends of slides, or around spinning equipment, while also adding additional cushion to these areas. Keeping surfacing in place beneath wear mats maintains the proper levels needed for fall protection.
Your dedicated sales consultant will help you choose the perfect playground equipment to meet the needs of your specific facility and the children who will be enjoying it.